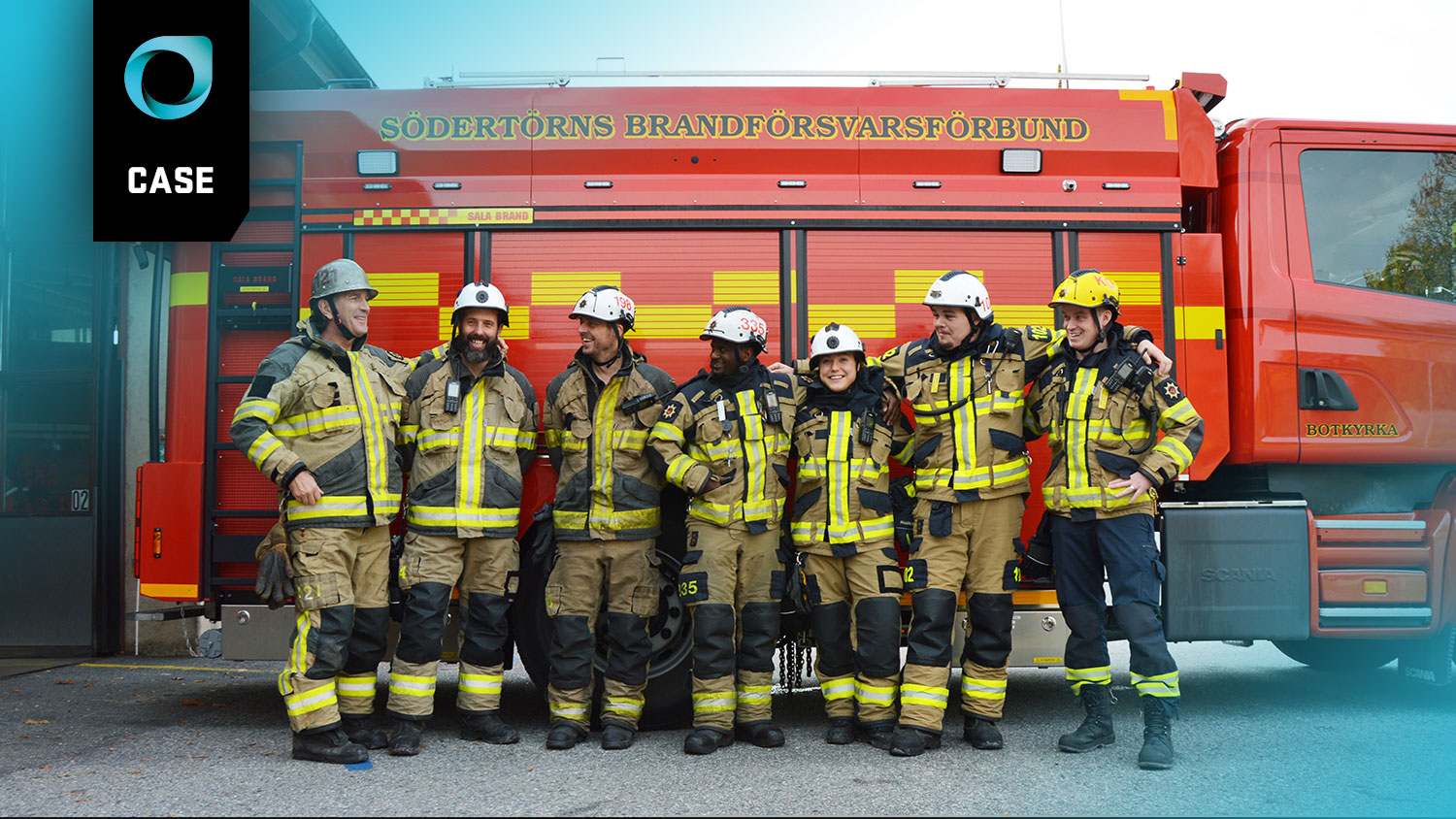 Södertörn Rescue Service has used Sepura since 2017
Södertörn Rescue Service uses all its equipment in the Swedish public safety network, Rakel. This network is owned and operated by The Swedish Civil Contingencies Agency (MSB). Rakel has been expanded throughout Sweden to strengthen society's crisis management capabilities and to facilitate daily communication with organizations that work with public order, security or health.
In 2017, Northcom was commissioned to equip the fire stations around the federation with new communication equipment. Through terminals from Sepura, Northcom was able to offer an overall solution for safe and secure communication that met all the high requirements. They received a solution with very high security and the best products for the purpose with unique functionality and ease of use.
We have provided the rescue service with functionality in radio communication that they have not been able to obtain previously, says Mattias Hellström, Key Account Manager/Area Manager at Northcom.
As handheld terminals, they use Sepura SC20 and SC21, currently around 300 handheld terminals. The vehicles has the Sepura SRG3900 mobile station, currently they have around sixty vehicle terminals. Operations leaders and other personnel can use several handheld terminals during an emergency for different purposes, and the devices can be marked with colorcoded shells for easy identification.
As far as other accessories are concerned, speaker mics from Sepura and accessories connected with Hirose connectors are mainly used. Smoke diving equipment from Interspiro with Bluetooth® connection to radio is also used.