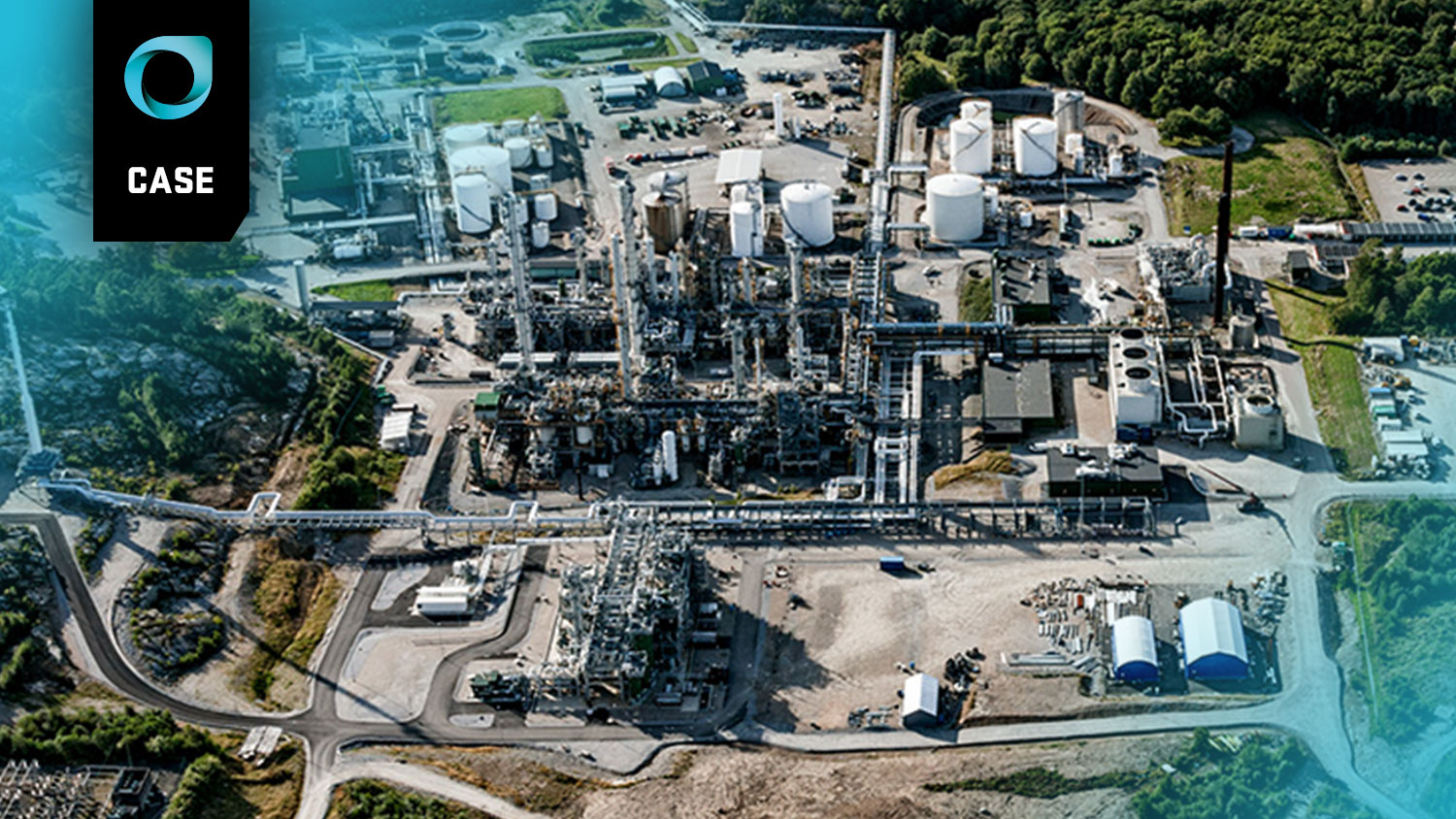 Perstorp has a reliable communication solution
For Perstorp OXO in Stenungsund, natural gas is a necessary raw material. It is used to manufacture chemical intermediates for the plastics, paint and varnish industry. The natural gas is delivered in a gas line directly into the factory.
When Perstorp OXO was to replace its old analogue radio system with a modern and robust communication platform, several alternative solutions were compared. Other companies in the same region, with which Perstorp OXO regularly communicates, already use radio systems from Northcom.
Also for Perstorp OXO, the choice fell on Northcom, which was thus trusted to meet the needs identified.
The facility has a control room where inhouse technicians can now communicate via Mimer SoftRadio with their employees who are out in the facility. In order to solve the need for communication with one of the partner companies, Northcom has bridged three voice groups between the two systems, so that specific communication can be carried out between interested parties exactly as desired.
It has been an interesting and exciting project to deliver a new modern communication platform to Perstorp, which is well adapted to meet Perstorp's current and future needs, says Håkan Åberg, Business Area Manager – Connectivity, Northcom.
Northcom has the opportunity to remotely configure the new radio system in order to be able to quickly assist, e.g. in case of change.
The new system includes a DAMM Outdoor node with two radio transmitters for high fault tolerance, six operator seats with Mimer SoftRadio with robust table microphones, a system for signal amplification to a mountain room to guarantee radio communication even there, TETRA DMO repeaters a