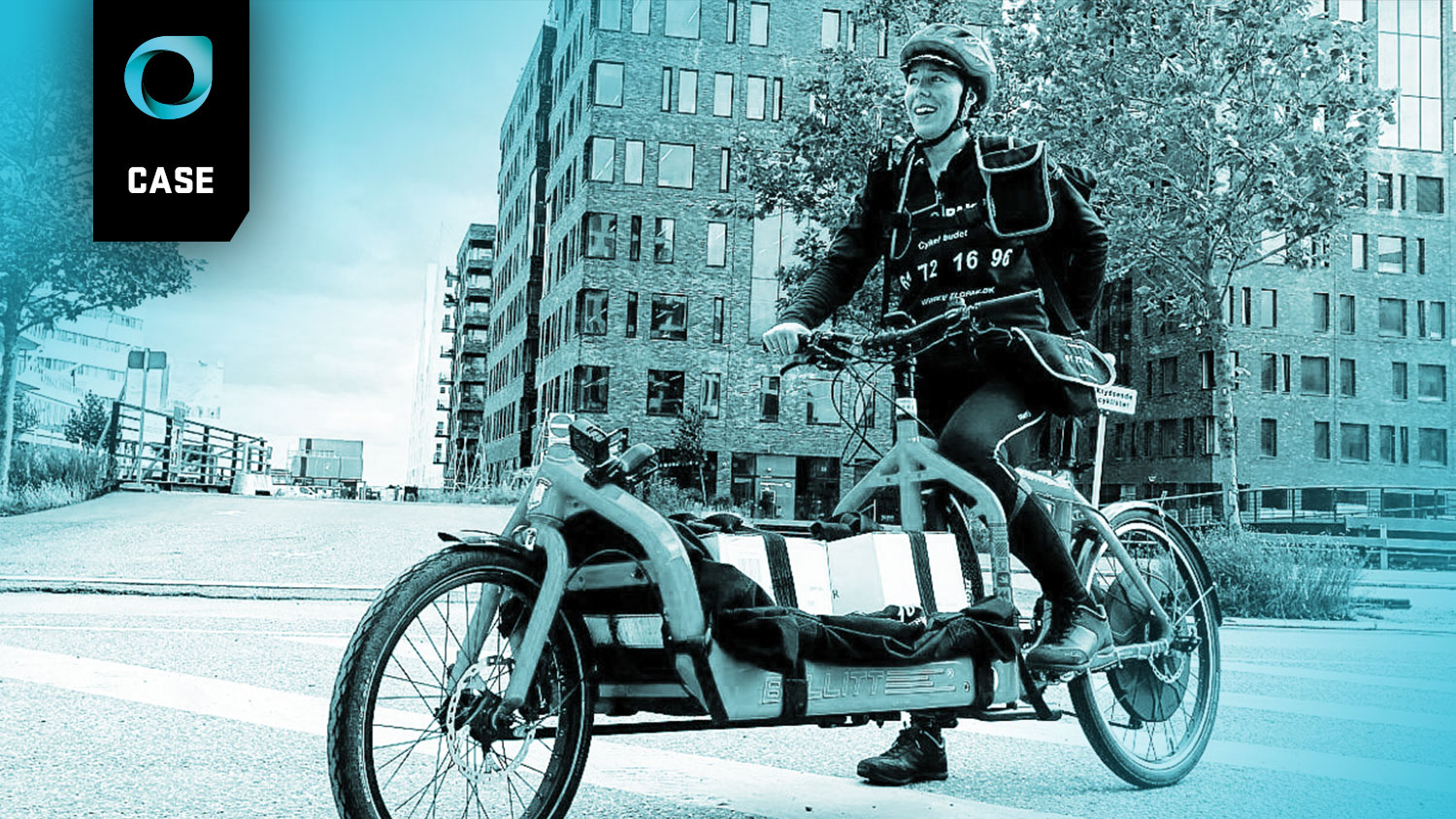 Bicycle delivery company Velopak uses LTE radio
Velopak is a Danish courier company who delivers packages and catering on their cargo bikes to all kinds of companies. They also deliver letters and recommended mail. Each bike messenger has up to 20 stops per hour which demands a stable and reliable communication between the bike delivery and the dispatcher central.
Earlier on Velopak used an app for their cell phones to communicate. The solution was free but the phones got wet or cold depending on the weather. They tried different alternative products and solutions but none of them suited their wants and needs regarding reliable communication.
When we were recommended Northcom we were told that it works – and it does. We are very satisfied with the radio solution from Northcom, states Pernille Lundholm, co-owner of Velopak.
Velopak was recommended to contact Northcom and together we went through their wants and needs. Together we decided on the Icom LTE radio. The Icom IP503H radio is a PoC (Push to Talk over Cellular) radio with a built-in sim card connected to a closed and encrypted data network. This way the radio functions the same way as a cell phone with the same advantages.
The Icom LTE radio has a compact size and good sound quality and provides good coverage and reach. The dispatch software is web browser based and shows the bike messengers route via a cell phone. All oral communication is through the radios so the bike messengers can concentrate on a fast and secure delivery.