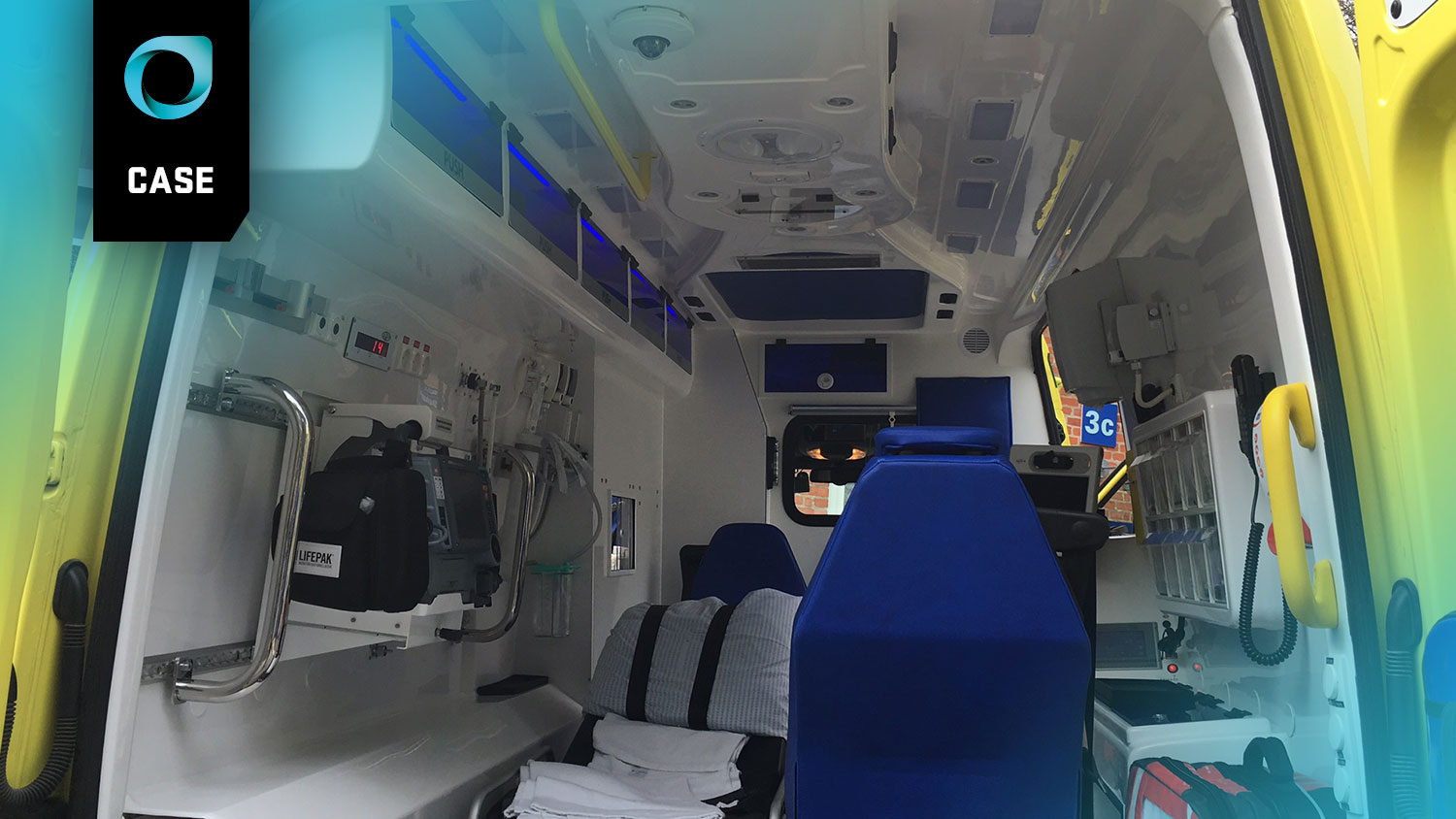 Video streaming to Region Nordjylland
Northcom has installed IP cameras and wireless communication in 10 ambulances in Region Nordjylland, 1 of the 5 regions in Denmark, see a short presentation of the solution "in action" in the video below.
About Region Nordjylland
Region Nordjylland operates within the health sector in Denmark. The need was a mobile camera solution that could secure a faster treatment effort together with efficiency and quality in the health sector.
The assignment
Region Nordjylland had a wish that sick and injured people faster should get the right treatment and care which can be critical. To be able to make a more qualified judgement of the patients treatment needs Region Nordjylland decided to install a mobile video streaming solution between the ambulances and the hospitals. To install cameras in the ambulances is connected to great technical challenges. A sufficiently fast internet connection is required and the frame rate and picture quality need to be very high. The staff at the hospital needs to be able to make a correct assessment of the condition of the patients in the ambulances. No operational disruptions are allowed.
The solution
Northcom installed Axis network cameras in the attic of the ambulances. The cameras are small, easy to install and maintain, reliable and sturdy. They can withstand shaking and vibrations. They have HDTV quality and can reproduce sharp images from recordings at very high speed. The mobile video streaming solution is secure and reliable and can when in use easily change between different network types, so the best possible bandwidth is ensured.
The result
Sick and injured patients get the right treatment quicker. The doctors at the hospitals can use the video link in real time to carry out an initial medical assessment of the patients in the ambulances. The doctors can advise the ambulance staff about which treatment efforts are required, which hospital that is nearest and provide advice so that the ambulance staff can begin the treatment before arriving at the hospital. Often the problem can be solved in the ambulance and the patient can be sent back home. This gains time for both the patients and Region Nordjylland. It reduces the costs and the number of unnecessary hospital visits.