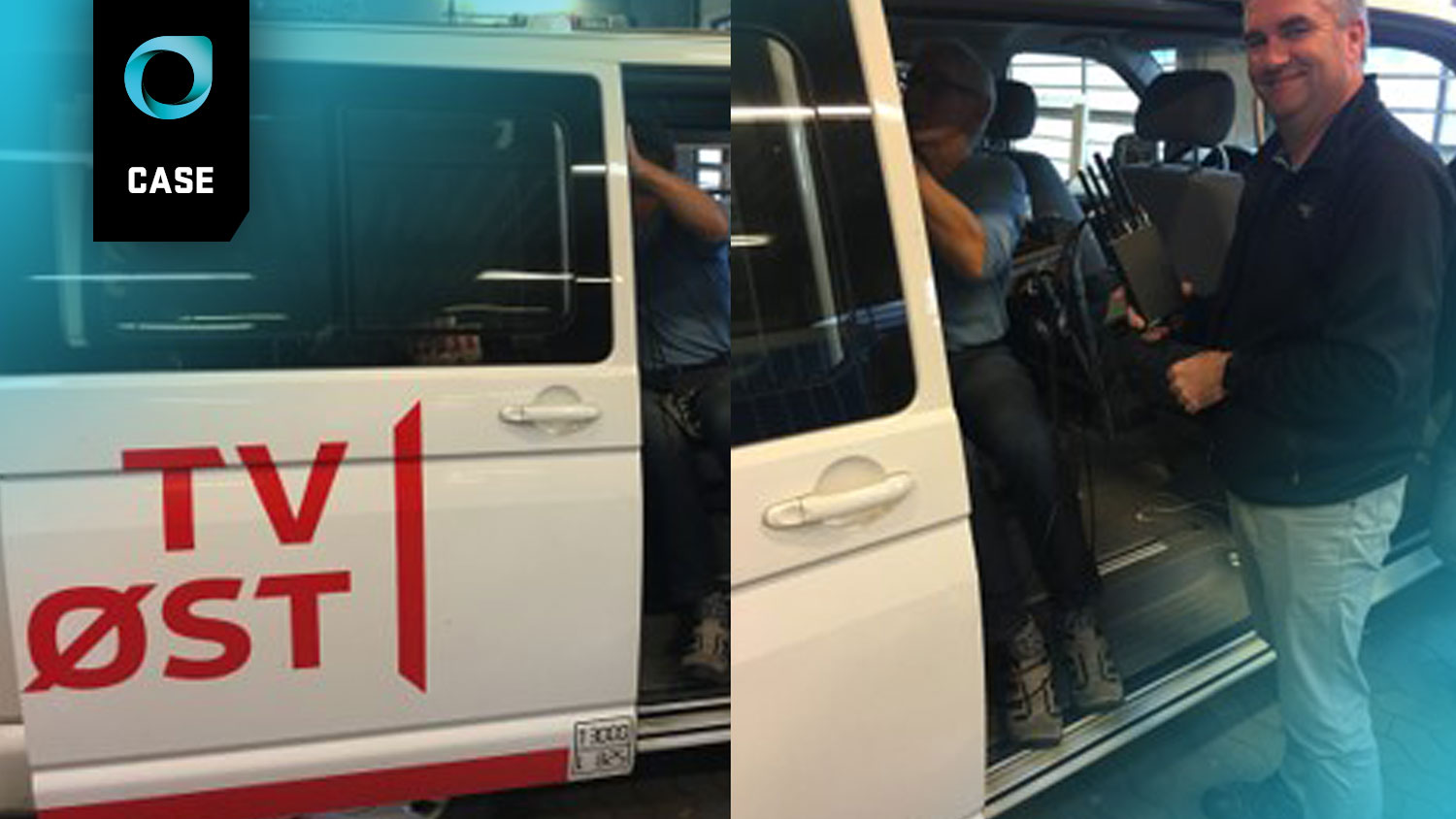 Peplink routers to TV2 ØST
Northcom has delivered Peplink routers to the Danish television company TV2 ØST to their CNG cars (Cellular News Gathering).
About TV2 ØST
TV2 ØST is one of the 8 regional TV stations in Denmark. TV2 ØST is a public service TV station that covers Western and Southern Zealand together with Lolland and Falster. TV2 ØST employs almost 100 employees.
The need
TV2 ØST has CNG cars that drive around on Zealand and transmits TV with help from routers. The company experienced very bad performance on their existing bonding unit with 4 x SIM card from different carriers. Furthermore, they experienced very long time for uploading video files from the field to the HQ. It often took more than 20 minutes for uploading only 1 video.
Northcoms solution – Peplink routers to TV2 ØST
After a convincing test and demo of Northcoms solution TV2 ØST decided to replace their existing routers, cables and antenna solution to Peplink MAX Transit Duo routers. The MAX Transit Duo router has Load Balancing and 2 simultaneous SIM card slots.
Advantages for TV2 ØST
With Peplink MAX Transit Duo in their CNG cars TV2 ØST has gained several advantages. First and foremost, they have gained high speed data with 2 main SIM card active together but also with 2 redundant SIM as back-up/hot standby. Furthermore, they can upload video files 4-5 times faster than earlier. Alone these 2 advantages have covered their needs.
Other than these advantages it has given them the opportunity to work more efficiently and closer to deadlines. They now have 2.4 and 5 GHz Wi-Fi, including an outdoor antenna.
Since last time
Some years has passed by since TV2 ØST began using Peplink routers daily to TV production and they continue to be satisfied with the solution. They control the routers via InControl themselves and they have not yet needed neither service, repair nor replacement of their routers. Kasper Thor Larsen, Technical Chief for TV2 ØST, states that they are very satisfied with Northcoms solution that works flawlessly.