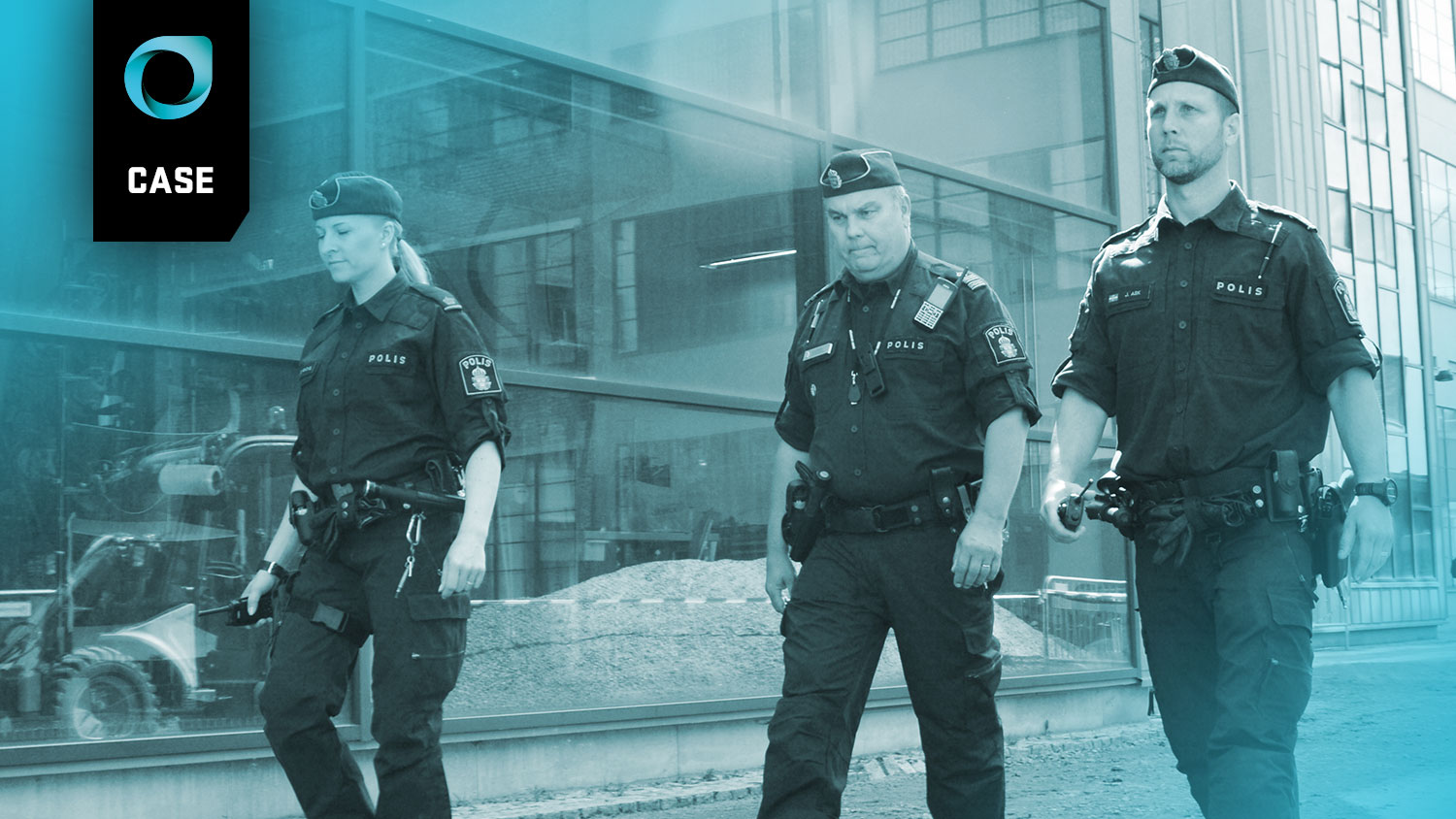 The Swedish Police use Sepura in all divisions
The Swedish Police is the largest radio user in the Nordics and has been Northcom's single largest customer since 2006. The Swedish Police today has roughly 35,000 active Sepura terminals, and of these, approx. 6,300 are vehicle terminals, the rest are handheld terminals.
Since the introduction of Sepura to the Police, there has been a very large focus on accessories and especially accessories that should fit the different types of work that an individual policeman performs. It is everything from working in riot gear to civilian work with hidden gear. Regardless of the work assignment, the same high demands are placed on being able to communicate safely and securely with both colleagues and the contact center.
This sets high demands on Northcom as a supplier of equipment, so in order to meet the customer's requirements, we started to develop our own, specially designed accessories in collaboration with the end users. This entire fleet of accessories was named ProEquip and represents today by far the largest volume in terms of accessories for the Police.
Our collaboration with the Swedish Police has driven us to meet the highest demands in terms of equipment and accessories for secure and reliable communication in any work assignment. Our ProEquip accessory line, developed in collaboration with end-users, is now by far the largest volume of accessories for the Police. We are proud to have been a part of the development of Sepura's terminals over the last 15 years, with many of the improvements and new functions launched being requests from our largest customer, the Swedish Police, says Jonas Hoke, Key Account Manager at Northcom.
In addition to accessories for the handheld terminals, we also work closely with the customer regarding Sepura equipment in Police cars, both painted and civilian cars. Volvo Cars in Gothenburg will build several thousand Police cars over the next years, all built with Sepura wiring and equipment directly in the factory.
Even though Sepura's terminals maintained a high level in relation to the competitors in 2006, the Police has always had many requests for improvements and new functions. Throughout the years we have had a close dialogue with Sepura and many of the improvements and new functions that Sepura has launched over the last 15 years have been requests from the Swedish Police.