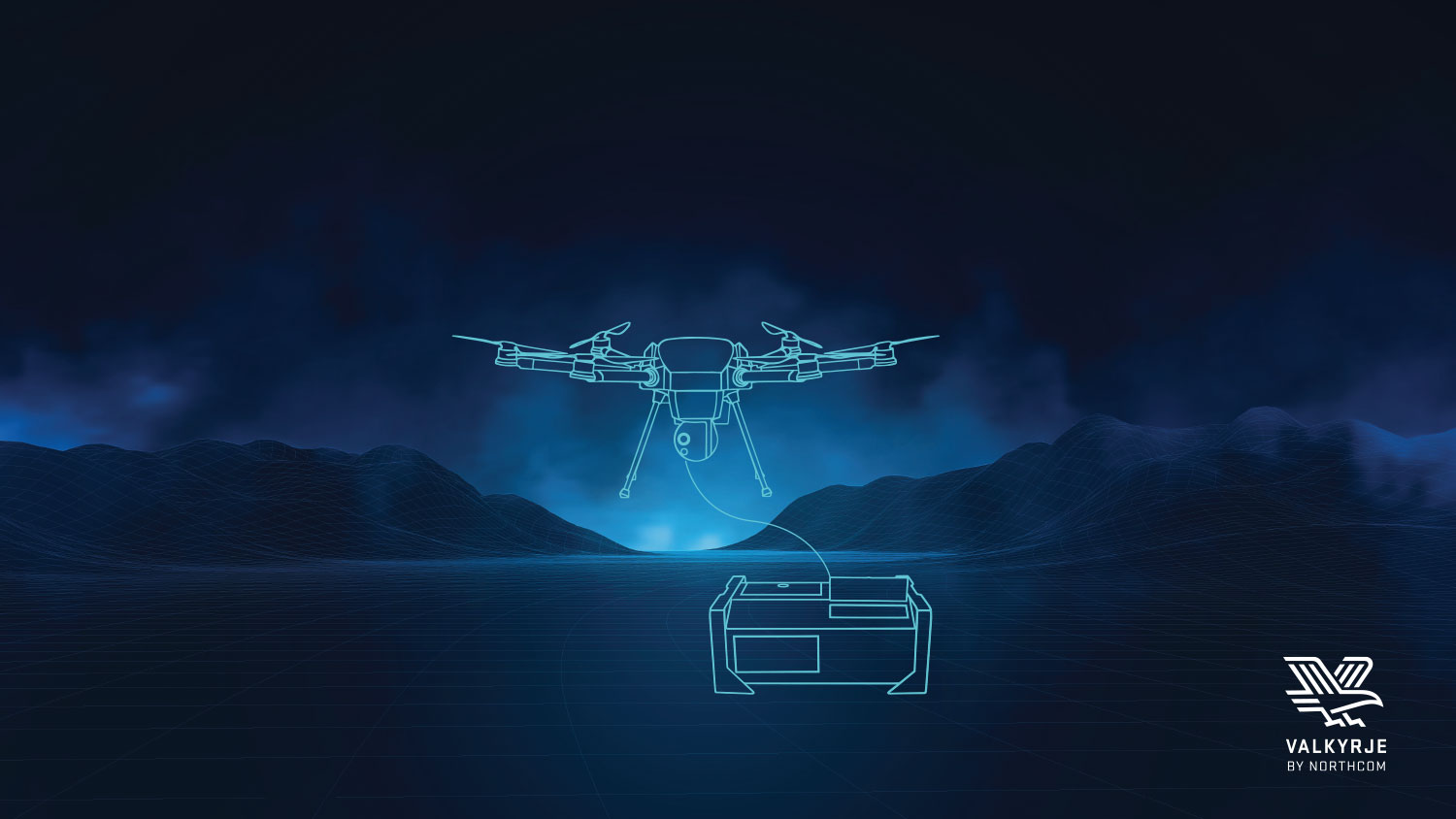 Valkyrje by Northcom is a tethered drone
Introducing Valkyrje by Northcom, the tethered drone designed to meet all your critical communication needs. With its flexible and customizable design, Valkyrje allows for interchangeable modules, making it easily adaptable to your systems and requirements, such as camera, radio, and network solutions. Plus, its user-friendly plug and fly system makes it a breeze to set up and operate in the field.
Valkyrje boasts an impressive 24 hours of continuous flight time with a secure, continuous power supply via cable. The high-quality camera comes equipped with up to 30x optical zoom, providing crystal-clear images and a quick overview of any situation. And with real-time, secure data transfer, you can access the information you need at a moment's notice.
Designed to operate in demanding situations and areas, Valkyrje by Northcom provides reliable equipment and secure systems essential for maintaining critical communications and situational awareness. With different camera solutions, including full HD and heat seeking technology, secure radio and network solutions, and network enhancements for improved access and quality, Valkyrje ensures trouble-free integration between your systems.
Key functions
Up to 24 hours continuous flight time
Continuous power supply via cable
Up to 30x optical zoom
Camera in high quality
Secured transfer of data in real time
Quick access to the information you need
Valkyrje by Northcom
Different camera solutions, incl. full HD, 30x optical zoom and heat seeking technology
Secure radio- and network solutions for tactical communication
Network solutions which enhance network access and quality
Secure transfer of data between recording and storage
Trouble-free integration between your systems
It also provides overview and security for
Search and rescue
Rough and inaccessible terrain
Unclear situations and areas
Traffic- and border surveillance
Sport and events with large crowds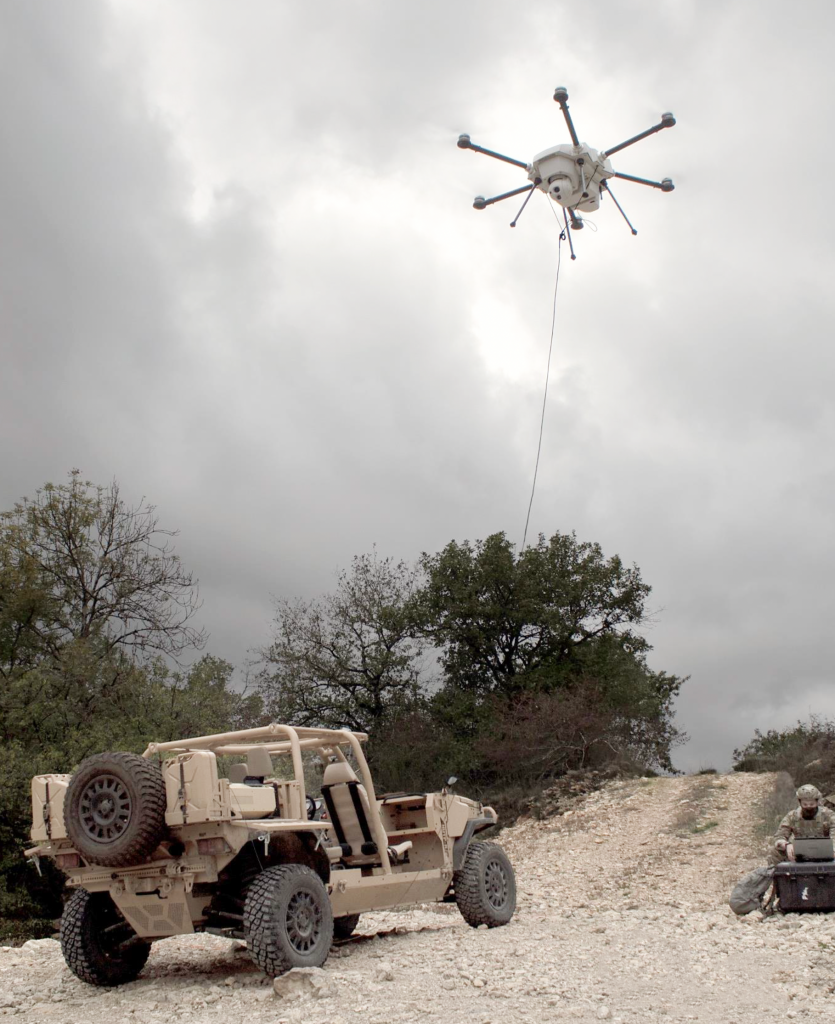 Valkyrje by Northcom provides overview and security for a variety of applications, including search and rescue, rough and inaccessible terrain, unclear situations and areas, traffic and border surveillance, and even large sporting events and crowds. Built on rugged technology in Elistair ORION 2 and Elistair SAFE-T 2, Valkyrje has been adapted and further developed for the Nordic environment.

Are you ready to take your operations to the next level with Valkyrje by Northcom? This innovative and flexible tethered drone system is built to meet the demands of the toughest environments and provide you with the secure and reliable communication solutions you need. With up to 24 hours of continuous flight time, customizable camera and network solutions, and secure real-time data transfer, Valkyrje by Northcom will give you the edge you need to stay ahead. Whether you're conducting search and rescue missions, monitoring rough terrain, or providing security for large crowds, Valkyrje by Northcom has you covered. So why wait? Contact us today and experience the power of Valkyrje by Northcom.