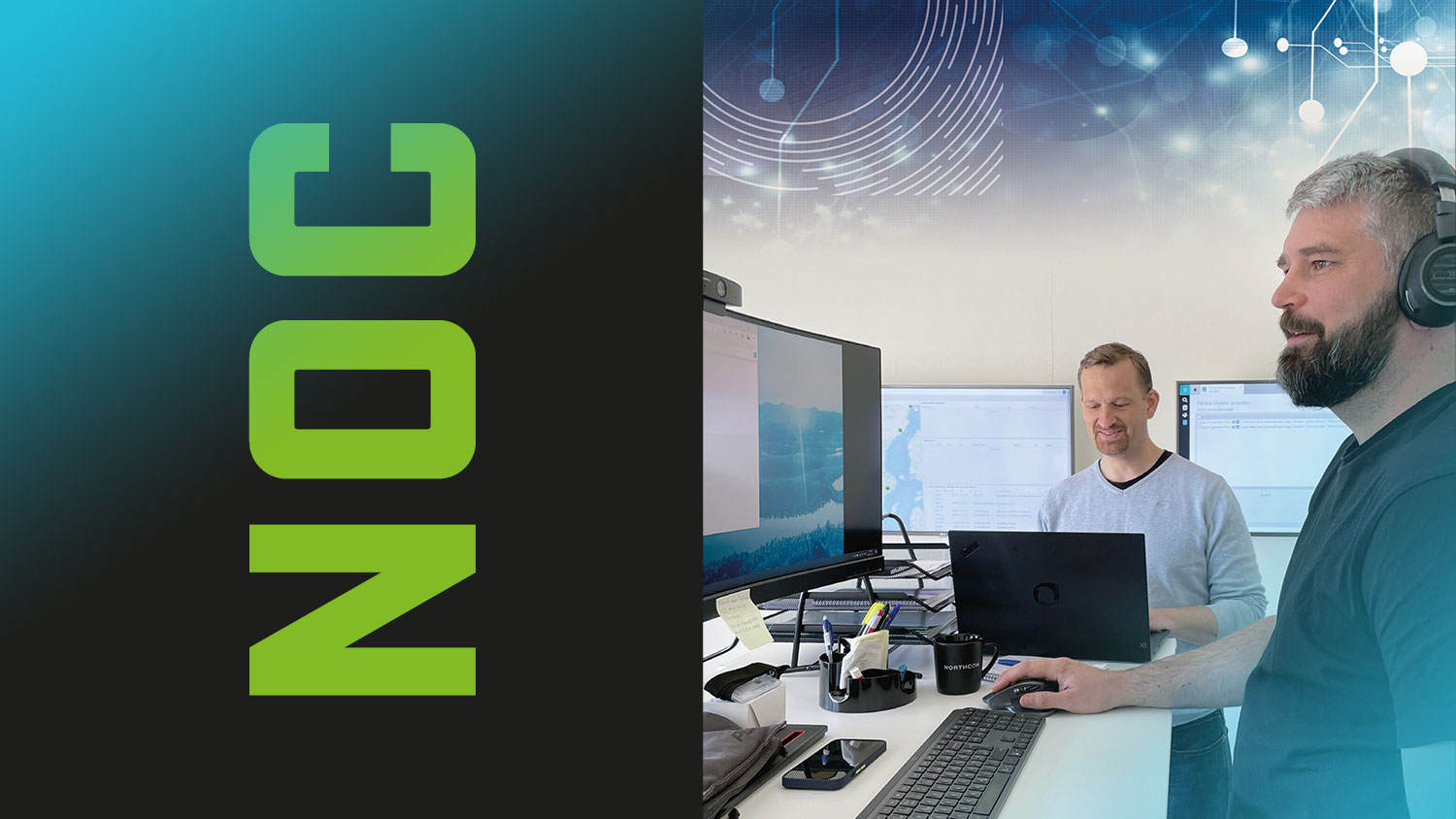 Northcom Operation Center (NOC)
At Northcom, we take pride in our dedicated Northcom Operation Center (NOC), which operates 24/7/365. Our NOC serves as a central hub for managing and monitoring the services, systems, and solutions deployed at our customers' sites. With a focus on proactive management, we ensure smooth operations and swift issue resolution.
Geographical Visualization for Quick Insights
One of the key features of our NOC is the creation of a geographical visualization tool. This tool provides a clear overview of the type of deviations and their respective geographical locations. It allows us to swiftly assess incidents, identify potential third-party causes such as power outages or network disruptions, and take prompt actions to minimize impact.
Proactive Issue Detection and Resolution
At the NOC we do not just wait for customers to report issues – we proactively monitor customer sites to identify and address deviations before they impact operations. Our team of skilled professionals uses advanced monitoring tools and techniques to detect anomalies, ensuring that potential problems are resolved swiftly, often before the customer is even aware of them.
Customer-centric Incident Management
We understand the importance of efficient incident management. Our NOC handles incoming support issues promptly and efficiently. Whether it is through phone calls, emails, or our user-friendly incident management system, we provide a seamless experience for customers to report and track their incidents. Our customer- specific views make it easy to create and manage incidents, ensuring clear communication and effective problem-solving.
Comprehensive Reporting for Transparency and Insights
All incidents and their resolutions are meticulously recorded and reported in ticket form. This allows us to maintain complete control over the incident lifecycle and provide customers with the transparency and historical data they need. Through detailed reporting, we offer valuable insights into incident patterns, resolutions, and performance, fostering continuous improvement and empowering our customers with actionable information.
Trust in Northcom's Service Center
In addition to our NOC services, we take pride in our in-house service center. Our skilled technicians are equipped to handle warranty repairs and perform regular maintenance to keep your communication equipment in optimal condition. With our service center, you can trust that your equipment will receive expert care, minimizing downtime and ensuring uninterrupted communication.
Compliance with GDPR Regulations
We are fully committed to complying with the General Data Protection Regulation (GDPR). As a customer-centric organization, we prioritize the protection of personal data and adhere to the strict guidelines outlined in the GDPR. Rest assured, your data is handled in accordance with the highest industry standards.
Secure Data Storage
All customer data is stored in secure and monitored environments. Our data centers and infrastructure are designed to provide optimal protection against physical and virtual threats. We continuously monitor and update our security measures to stay ahead of emerging risks and ensure the highest level of data protection.
Choose Northcom for Proactive Monitoring and Reliable Support
Our NOC combines cutting-edge technology, proactive monitoring, and efficient incident management to deliver exceptional support to our customers. With our geographical visualization, proactive issue detection, and customer-centric approach, we strive to ensure uninterrupted communication and empower our customers with the reliable support they deserve. Trust Northcom as your partner in maintaining seamless operations and achieving your communication goals.