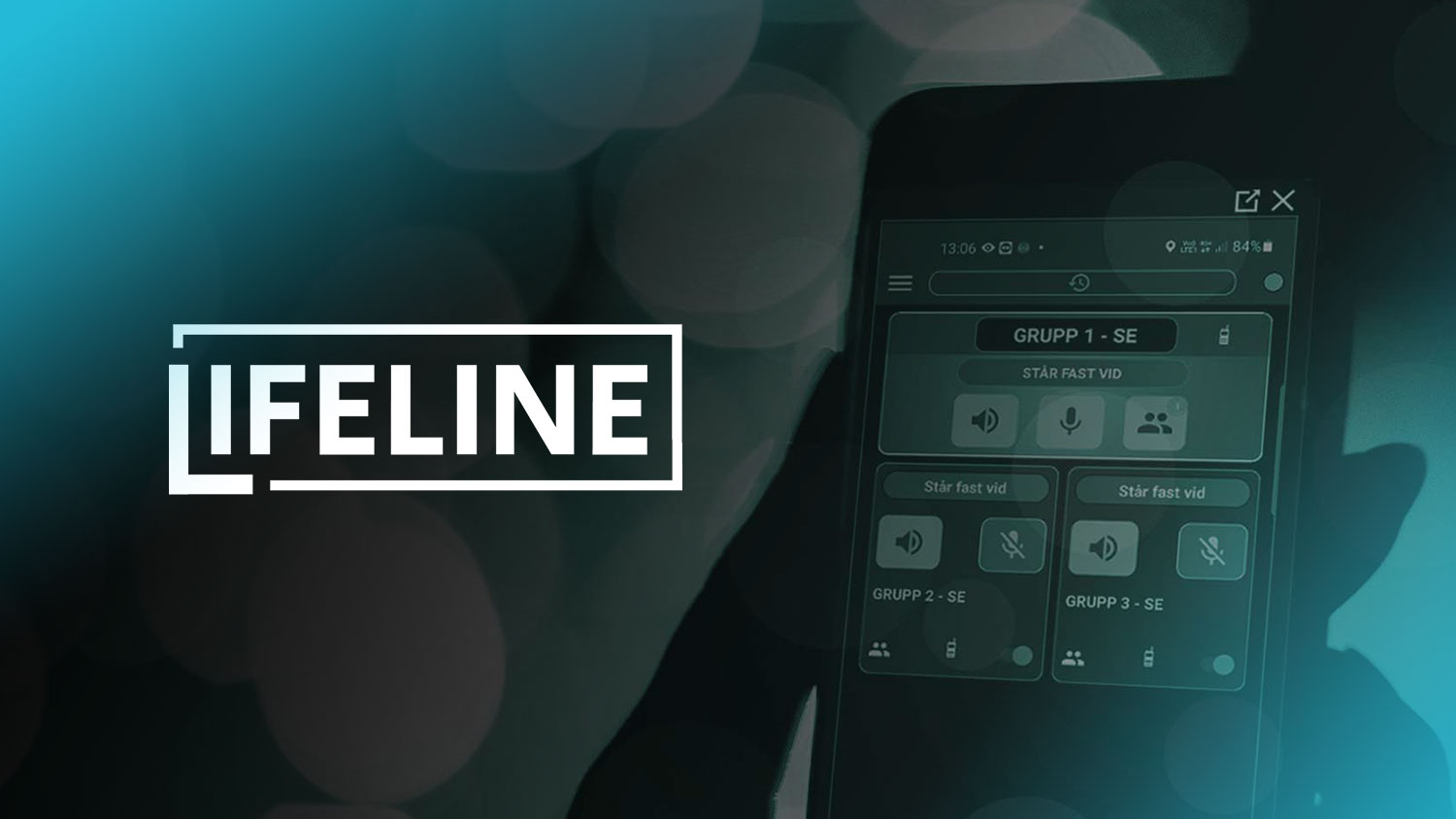 Lifeline brings PTT for 4G/5G without compromise
Lifeline is not just an ordinary app. After several years of development, it has been created as a platform that differs from many other PoC apps on the market.
Lifeline has a modern codec that compresses the sound in a superior way, generating a sound of the highest quality. The application can handle three different speech groups simultaneously, which can also be used in full duplex like a telephone conference.
When developing the Lifeline application, they also looked at how TETRA users today use their radios and copied the handling to simplify the transition to modern technology. You will also be able to use important accessories that are used, for example, for reconnaissance purposes, which facilitates the daily work of blue light users.
Transition to mission critical PoC for Sepura users
Lifeline is created for typical Sepura users looking for a mission critical application that operates in 4G/5G mobile phone systems with functions from the TETRA world.
LifeLine is 100% developed within the EU and created as a modular and adaptable application, which enables you to grow step by step with the platform.
Lifeline builds a bridge between the current proven standard and the future with 5G technology. The Lifeline PTT app offers a wide range of unique features and superior sound quality.
With Lifeline, you get a cross-border platform that is not tied to any national system that limits international cooperation. Users can move freely across national borders and communicate with other blue light organizations.
---
Further reading
---